UPU REGIONAL CONFERENCE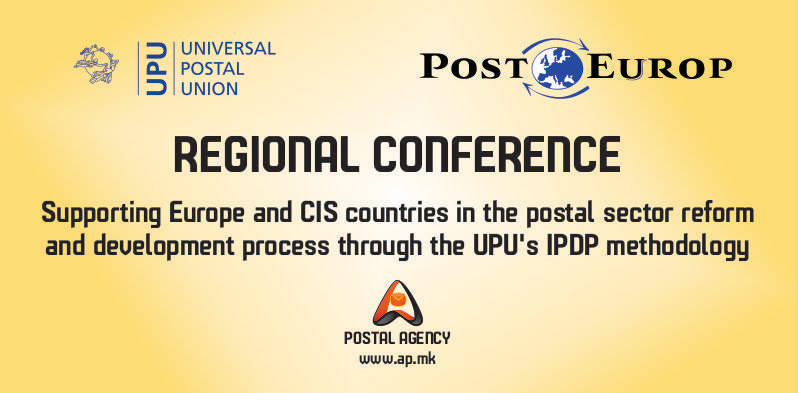 Supporting Europe and CIS countries in the postal sector reform and development process through the UPU's IPDP methodology
On 24 and 25 March 2015 the Postal Agency hosted the UPU Regional conference. The topic of the two-day conference was ''Supporting Europe and CIS countries in the postal sector reform and development process through the UPU's IPDP methodology''.
The Regional conference was attended by representatives from: the Universal Postal Union, PostEurop, the European Committee for Postal Regulation (CERP), as well as representatives form six region countries: Albania, Bosnia and Herzegovina, Serbia, Turkey, Croatia and Macedonia.
Main goals of the Regional conference were the following:  
Creating a platform for experience and knowledge exchange in the area of postal operations and regulation between countries in the region,
Role of the government institutions in creating universal service,
Promotion of regulatory experience exchange between the region countries,
Supporting countries in formulating IPDP approach in the postal reform processes.